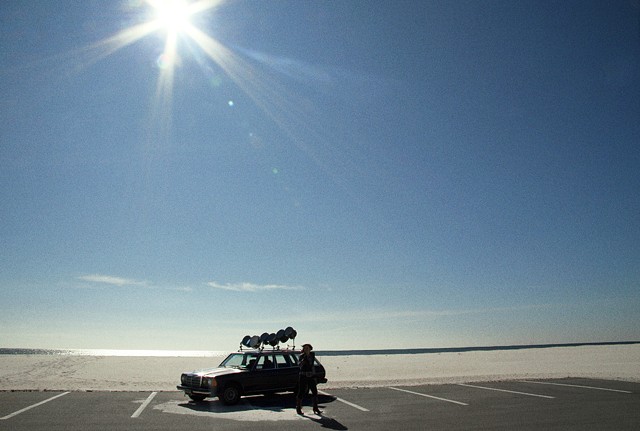 Valerie George received her MFA from University of California, Davis and is the Full Professor of Sculpture at the University of West Florida and Arts Editor of Panhandler Magazine: A Journal of Art and Literature. She is an artist who uses expanded media to explore historical, theoretical, natural, environmental, sonic, social and cultural phenomena. Her work is often site responsive, generating archival documents in addition to art objects.
In early 2010, Valerie began recording collaborations with other experimental sound artists in natural soundscapes under the moniker Nam June Psyche, using a recording studio she had built inside of her 1983 Mercedes wagon. The Mercedes was wrecked in 2011, but she continues to record site-specific aural collaborations and exhibits digital recordings, tape sets, videos, sculptures and photographs created with the audio-visual material collected on her journeys.
To date, Nam June Psyche has generated six albums on her label Nam June Psyche Records, all free and open to the public.